If the Lights Went Out In America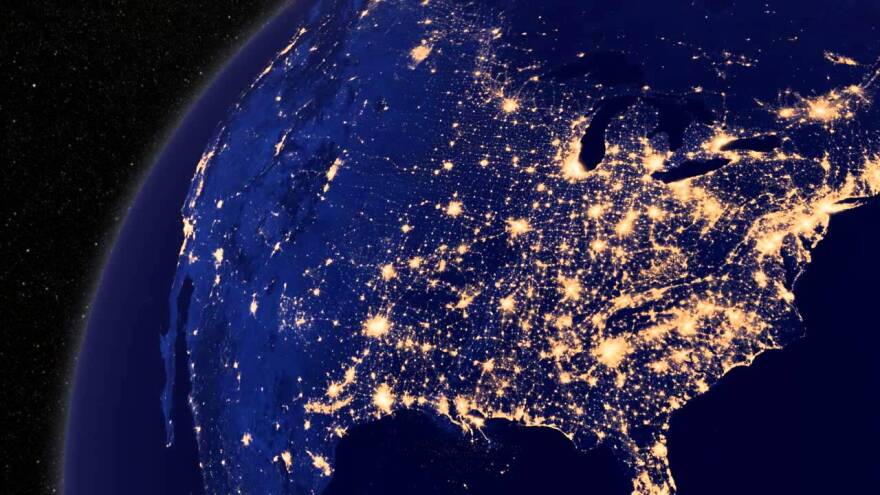 It sounds like science fiction, but a cyberattack on America's power grid could be launched from a single laptop anywhere in the world. The results would be devastating, especially in cities, where food and water shortages would occur in days. Nevertheless, veteran journalist Ted Koppel says our government is woefully unprepared for such a calamity. He joins us Tuesday to talk about his investigation into this unique threat and potential ways to prepare for a catastrophe that is all but inevitable.
Ted Koppel will be participating in a conversation with veteran KSL TV News anchor Bruce Lindsay on Wednesday, November 4, at 3:00 p.m. at the Hinckley Institute of Politics on the University of Utah Campus. DETAILS
Ted Koppel, a 42-year veteran of ABC News, was anchor and managing editor of Nightline from 1980 to 2005. New York University recently named Koppel one of the top 100 American journalists of the past 100 years. He has won every significant television award, including 8 George Foster Peabody Awards, 11 Overseas Press Club Awards (one more than the previous record holder, Edward R. Murrow), 12 duPont-Columbia Awards and 42 Emmys. Since 2005 he has served as managing editor of the Discovery Channel, as a news analyst for BBC America, as a special correspondent for Rock Center, and continues to function as commentator and non-fiction book critic at NPR. He has been a contributing columnist to the New York Times, the Washington Post, and the Wall Street Journal and is the author of Off Camera. His new book is called Lights Out [Amazon|Indiebound].